A comprehensive, sustainable, compact and portable workspace
Portable and compact
Work from wherever you want
All-in-one speed
No assembly required and includes everything you need
Flexibility
Fits everywhere
Ergonomic
Optimal working conditions
Sustainable
Reduce travel
Savings in facilities
Reduce installations
What company does not need to transport its workspace at some point in its trajectory?
A flexible and adaptable option to every need that allows to provide an interactive, ergonomic and assembly-free workplace. A flexible, comprehensive, adapted and sustainable solution.
Different versions, the same philosophy
SC Office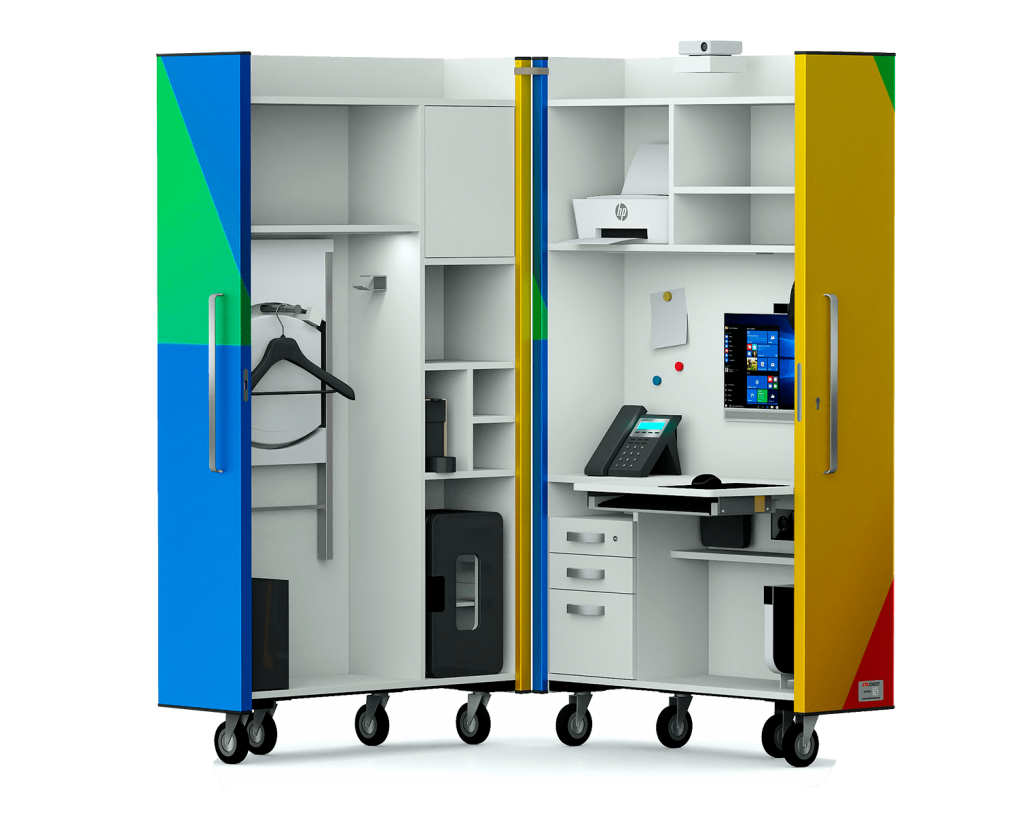 + info
SC Home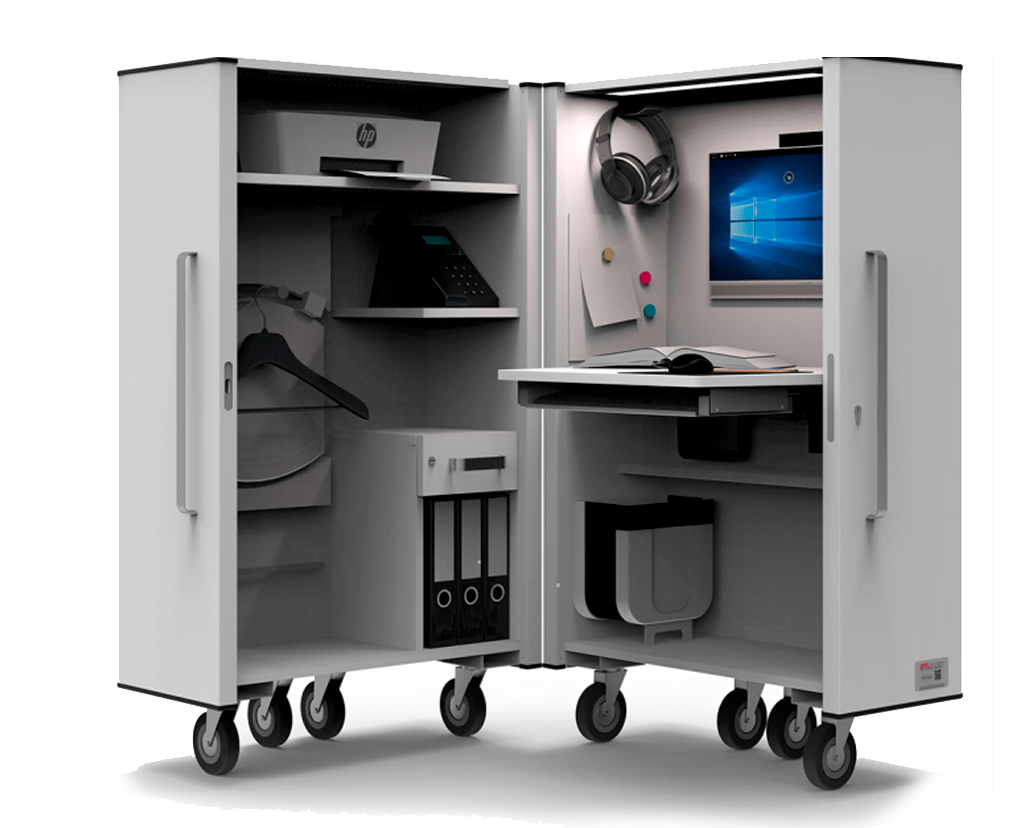 + info
SC Store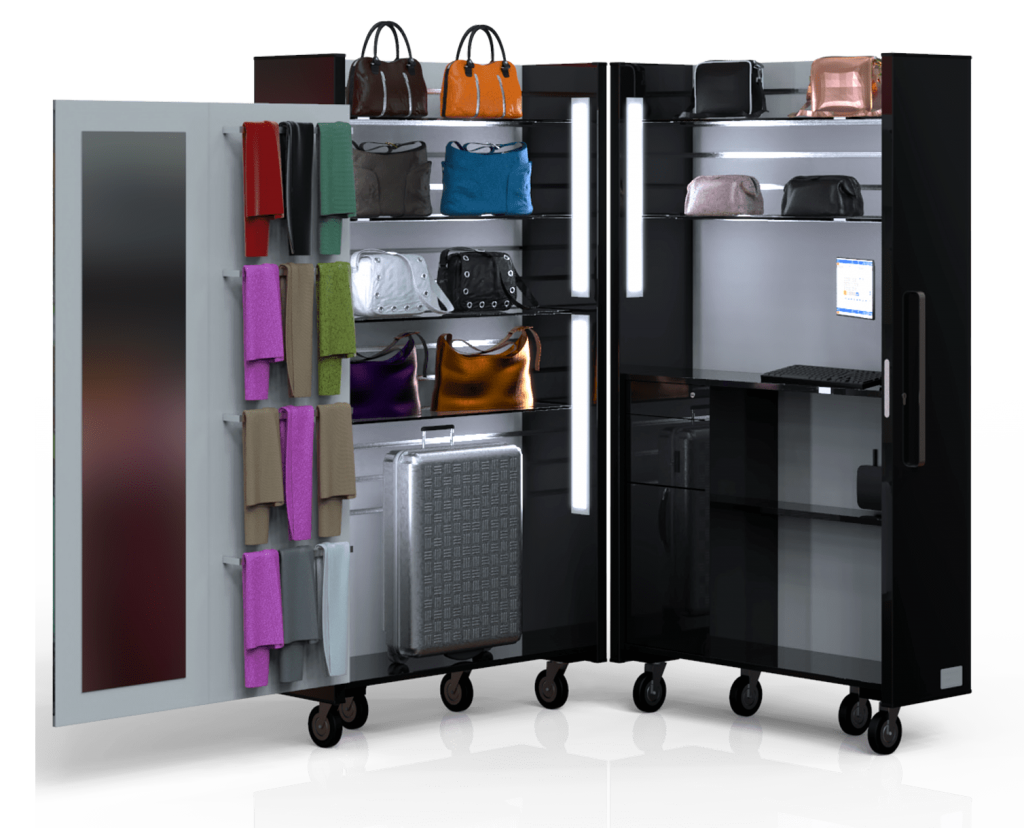 + info
Customize your Stilchest and adapt it to your brand!