StilChest, the perfect tool to enable an office in a room without facilities and reducing costs.
2020 has taught us to reestablish our priorities and above all we have learned to adapt to any change in work routine. Teleworking has exploded, in 2020 and 2021, by almost 250% compared to 2019, and most of these users had never teleworked before, so they did not have an optimal team.
That is why, following a trend that was born in New York, many hotels have introduced the concept of ROOM OFFICE in their rooms, being NH Hotel Group, one of the pioneers in this concept, followed by many others such as the Hilton or the Accor group, who also successfully bet on this service to their customers.
A remodeling of the rooms that creates a safe, comfortable and quiet space to work and that makes available to its clients all the tools and equipment they need to carry out their work effectively and safely.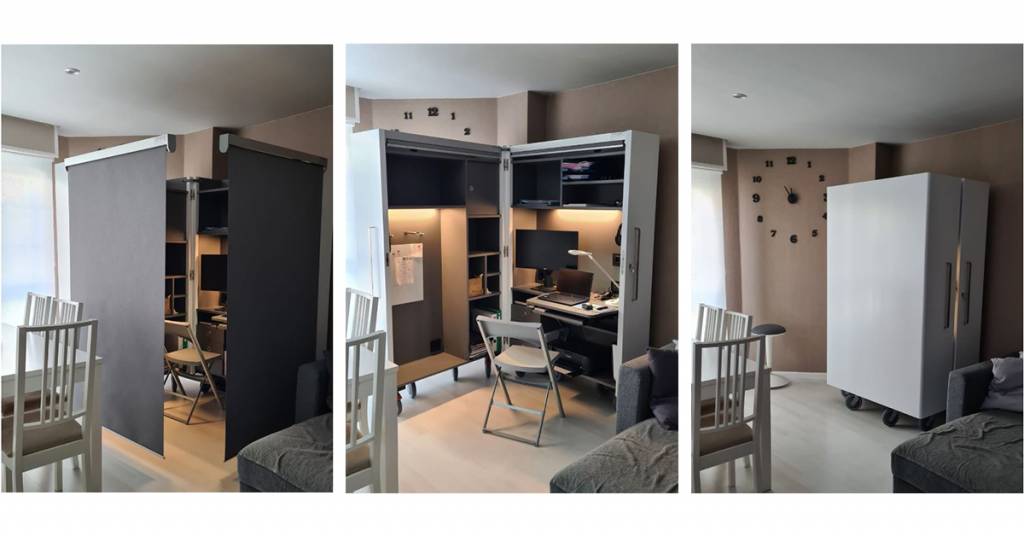 Request information without obligation
Contact
StilChest: Room office in any room without the need for facilities
But ... why do a room remodeling when in a few minutes you could offer this service to any hotel customer, without having a fixed space enabled?
The concept StilChest Office allows hotels to offer a service of Room Office to your customers, without the need to exclude it in a few rooms.
The design of SILCHEST lets create private work environments in the multipurpose areas of hotels, being able to create work corners at the service of customers, offering an ergonomic space with the best working conditions.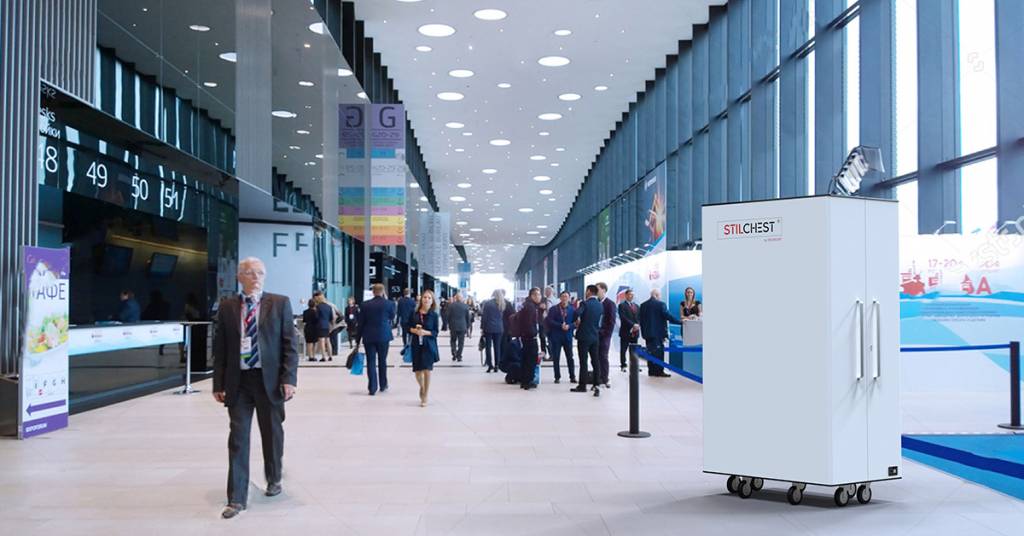 Privacy, ergonomics, exclusivity and adaptability
This workplace, it is a mobile office, with all the necessary accessories to work, from printer, computer, paper shredder, chair ... Its zippered suitcase format allows greater fullfilment of security requirements and control of its use. Thanks to your flexibility, it can move to any space in the hotel without problems and the end user will only have to connect it to the power to have the entire office in full operation.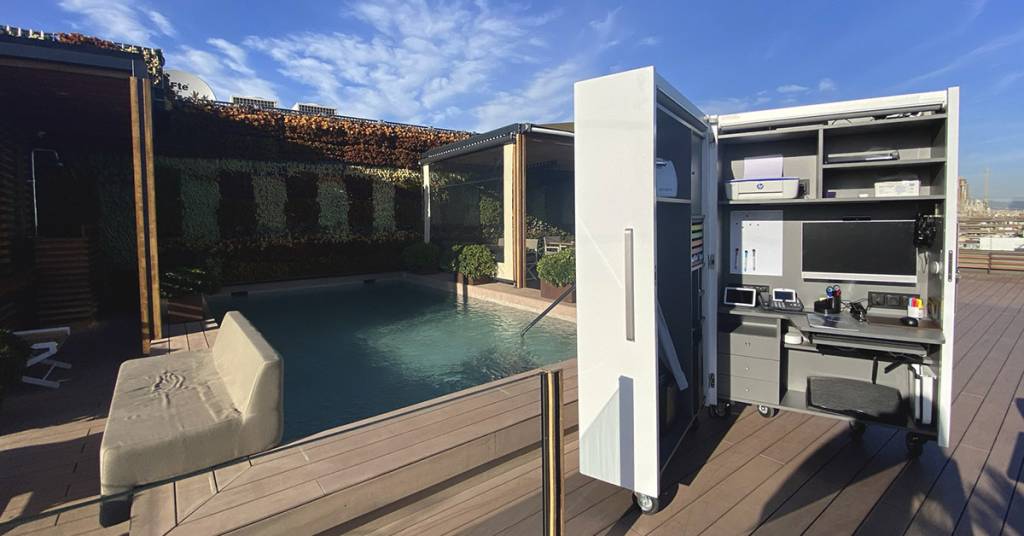 All models are customizable and there are different configurations to find the most suitable solution for each need.
Also, thanks to its mobility different zones can be tested such as business center that can be very attractive to customers such as terraces, common areas and other spaces.
The big hotel chains, come in the office room a new complementary service for those guests who travel for business and need to work in the better conditions. Welcome to the workplace revolution