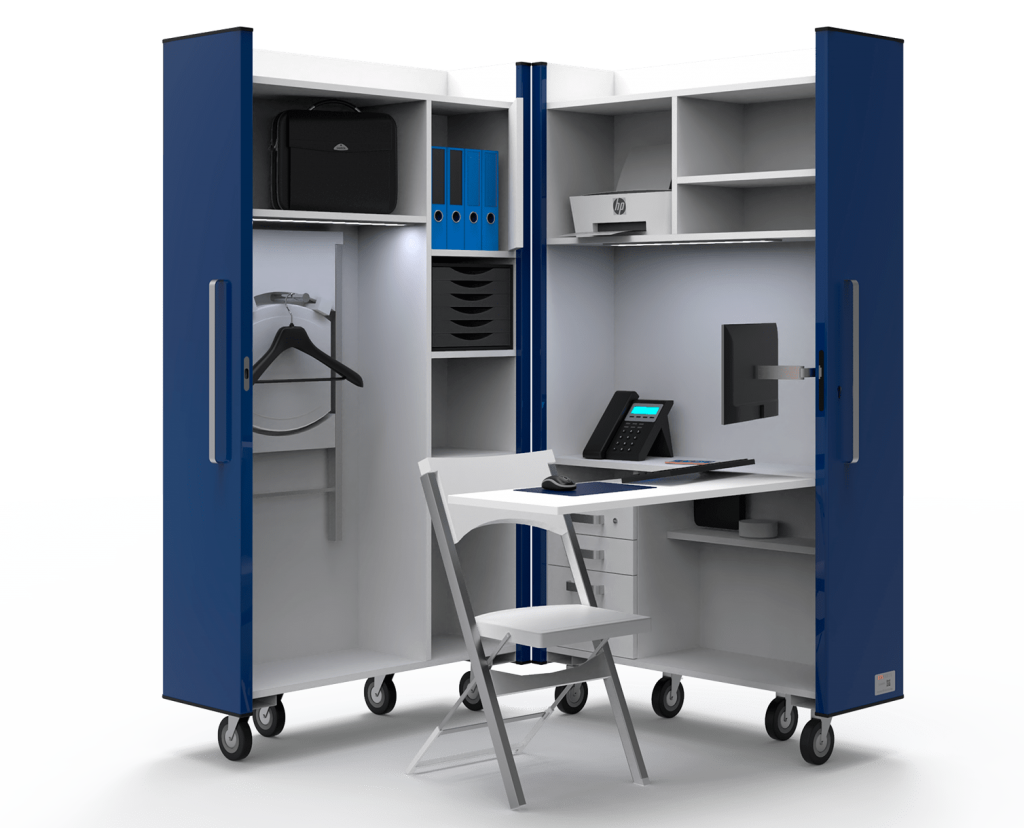 SC Meet
Mobile customer service point. Establish a spontaneous meeting area in moments, without the need for facilities and with the flexibility of being able to approach any space. Get as close to your customers as possible and discover new strategic points.
Get presence in strategic points
Move from one place to another in moments
Get as close to your target as possible
Link your brand image to innovation
Setting
SC Office Basic is the first model of StilChest launched on the market at the beginning of 2021. This system allows us to offer a unique versatility and flexibility to spaces.
A new, more interactive, more protected and more adaptable work format.