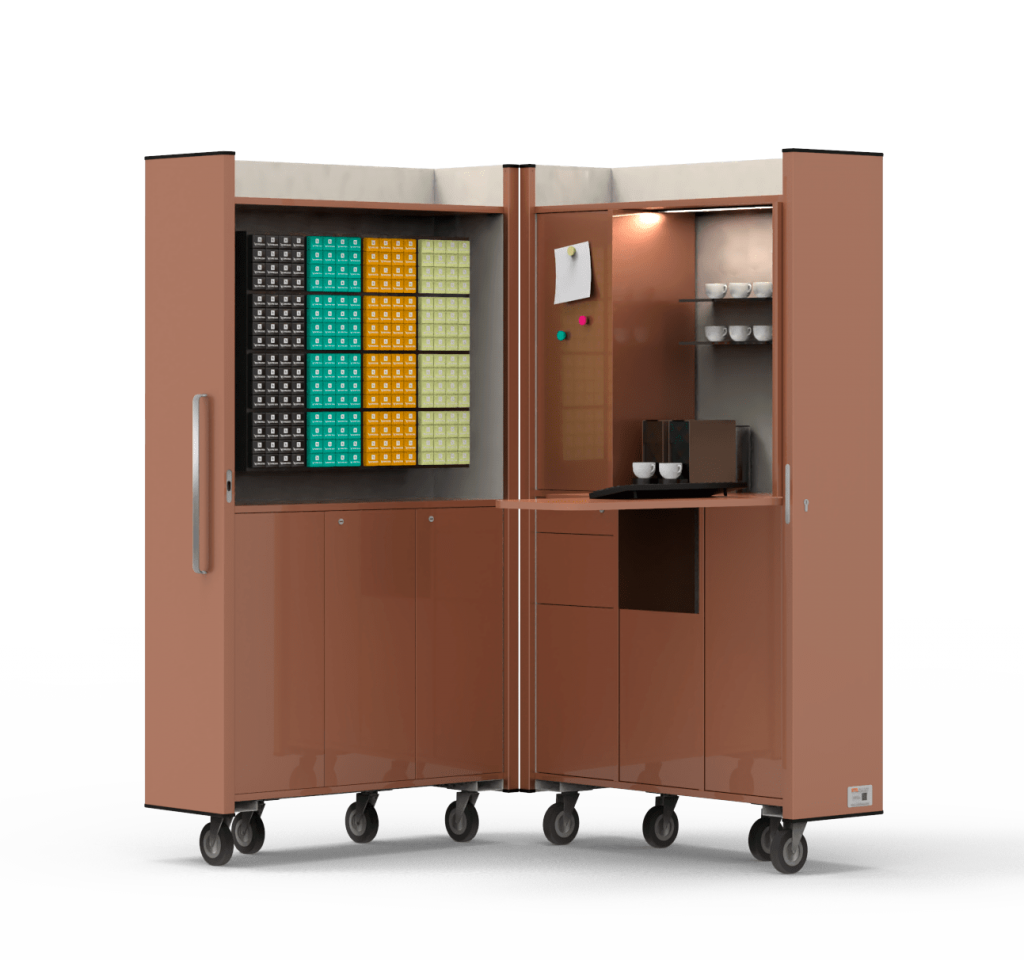 SC Tasting
Customized corner for product tastings / exhibitions. A unique format that allows you to gain presence in strategic points, thanks to its flexibility and it does not require assembly.
A system that allows moving to different locations with the integrated product and showing an image and exclusive brand linkage.
Get presence in strategic points
Link your brand image to innovation
Travel to different points at no extra cost
Reuse resources, adapting it to different use cases
Setting
SC Office Basic is the first model of StilChest launched on the market at the beginning of 2021. This system allows us to offer a unique versatility and flexibility to spaces.
A new, more interactive, more protected and more adaptable work format.